Art-lovers will be spoilt for choice in Madrid, with its many excellent museums and art galleries. Don't miss the Prado, Spain's national gallery, and a visit to the Reina Sofia is a must for contemporary art-lovers. You may wish to time your visit for February, when Madrid hosts its annual Art Week.
---
Museo Nacional del Prado (Prado Museum)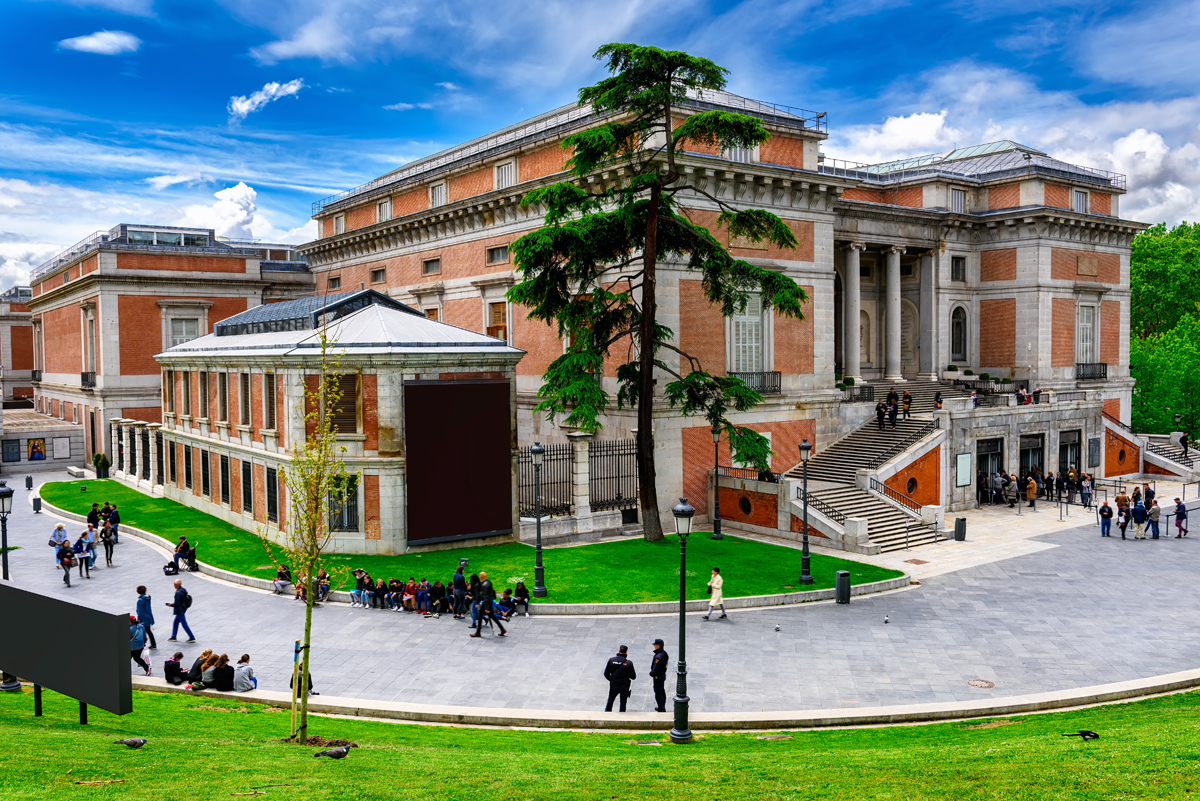 Spain's National Art Gallery, the Prado, hosts more than 8600 paintings and 700 sculptures. It opened in 1819 and features predominantly Spanish, Italian and Flemish schools of art. You could easily spend days exploring this treasure trove, so you may want to plan in more than one visit to the Prado, whilst you are in Madrid. Some of the highlights are Velazquez's 'Las Meninas' and 'The Triumph of Bacchus' as well as works by Goya. Famously, the nudity in his painting, 'The Naked Maja', resulted in accusations of obscenity. The gallery is open every day from 10am – 8pm, except for Sundays and Bank Holidays when it closes at 7pm.
https://www.museodelprado.es/en
---
Museo Thyssen-Bornemisza (The Thyssen)
This extraordinary private collection showcases Western art from the 13th right through to the 20th century. It's hard to think of a major European artist who is not represented here! It is both thrilling and fascinating to be able to witness so many diverse works under one roof. Located close to the Prado, it is open from 10am – 7pm on Tuesdays to Sundays, and on Monday afternoons from 12noon – 4pm.
https://www.museothyssen.org/en
---
Centro de Arte Reina Sofía (Reina Sofia Museum)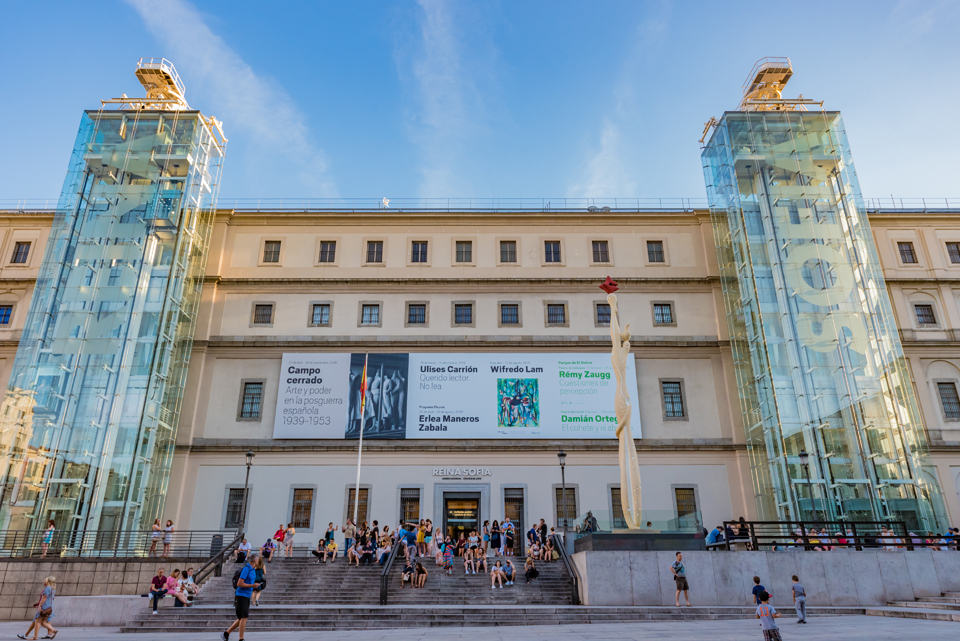 The Reina Sofia Museum is the third in Madrid's spectacular triumvirate of art galleries; adding a modern, contemporary dimension to the more classical body shown in the Prado and the Thyssen. It is housed in an elegant building, which was once Madrid's hospital, its imposing façade dating back to the 18th century. Its permanent collection is home to more than 20,000 works of the 20th century, with the most recent created in the 1980s. The indisputable highlight is Picasso's 'Guernica', almost certainly Spain's best-known artwork. Picasso's oeuvre is well represented as are works by his fellow Spaniards, Salvador Dalí and Joan Miró, also titans of the 20th century art world. It is located on the Calle de Santa Isabel and opens from 10am – 9pm on Mondays and Wednesday to Saturdays. It is closed on Tuesdays and Sunday opening hours can vary.
http://www.museoreinasofia.es/en
---
Sorolla Museum
This delightful museum gives a perfect introduction to the life and work of the artist, Joaquín Sorolla. He was born in Valencia and lived in this mansion, which was built for him in 1910. He is known for his bright, sun-drenched paintings, which are mostly portraits and everyday family scenes. Many of the mansion's rooms are exactly as he left them, decorated in his own individual style. The Moorish gardens are the perfect place to get away from the hustle and bustle of Madrid. The Museum is located on the Paseo del General Martínez Campos. It is closed on Mondays; on Tuesdays, Thursdays and Fridays it opens from 9.30am – 3pm; on Wednesdays from 9.30am – 6pm; and on Saturdays and Sundays from 10am – 3pm.