Those who want to catch a performance are in luck, since Madrid has a host of impressive theatres and cinemas. Check online to see what's happening during your stay in Madrid – you're sure to find something to entertain and enchant.
---
El Teatro Real de Madrid (Madrid Opera House)
This imposing building was designed by the architect Antonio López Aguado during the reign of Queen Isabella I and built right in front of the Royal Palace, opening in 1818 to entertain Madrid's high society. Don't let the impressive architecture and illustrious history mislead you, however, since the Madrid Opera House is also furnished with state-of-the-art technology, which is some of the most advanced in Europe. Around seventeen operas and two or three ballets are staged here every year, with recitals in-between, so there's always something new and exciting to see.
https://www.teatro-real.com/en/
---
Teatro Nuevo Apolo (New Apolo Theatre)
Set on the Plaza Tirso de Molina in the heart of Madrid, this entertainment venue is popular with both tourists and locals. It was once the renowned Cine Progreso cinema but now hosts theatrical exhibitions and a wide variety of musical entertainment performances and shows. It draws a trendy crowd and is a popular Madrid landmark.
http://www.teatronuevoapolo.com/
---
Teatro Calderon (Calderón Theatre)
This historic theatre is the masterpiece of the famous Spanish architect, Eduardo Sánchez Eznarriaga. It is one of Madrid's most beautiful buildings and is set in the very heart of the city on the Calle de Atocha. It blends its historic heritage with contemporary Spanish style by playing host to modern art installations – once a gigantic pair of shapely legs could be seen protruding from one of its windows; on another occasion a monstrous spider of huge proportions could be seen scaling the side of the building. Its typical mix of traditional and modern extends to its repertoire – check online to see what is on during your stay in Madrid.
---
TEATRO LOPE DE VEGA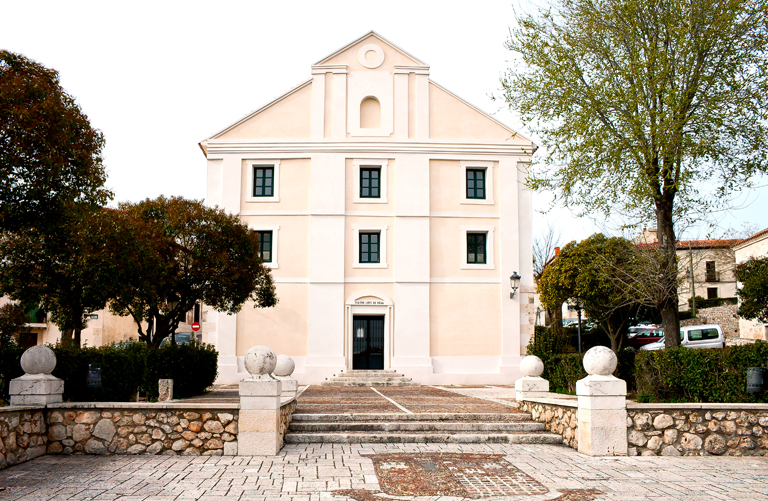 Another of Madrid's grand and impressive theatres is the Teatro Lope de Vega, which opened in 1946 and has switched between life as a cinema and as a theatre, finally re-opening as a theatre in 1997. These days, it is known for its large-scale musicals with their dazzling sets. In recent years, sell-out international hit shows such as Les Miserables, Mamma Mia and the Lion King have all played here to rapturous audiences. It is located in the very centre of Madrid on the city's most upmarket and elegant shopping street, the Gran Via.
---
Ciné Doré (Doré Cinema)
This cinema has been enchanting audiences since 1912 and continues to delight contemporary audiences with its eclectic mix of European cinema. It shows its films in the original language for authenticity and its programme includes highlights of French, German and English cinema as well as local Spanish films. It is hidden away in a small backstreet in central Madrid, the Calle de Santa Isabel. It was originally founded by illustrious Spanish architects such as Críspulo Moro Cabeza and Manuel Lopez-Mora Villega and remains true to their spirit today.
https://www.mecd.gob.es/cultura/areas/cine/mc/fe/cine-dore.html